Sunday Times
Gothic delights
Our roundup of historical fiction
Nick Rennison 
Published: 27 March 2016
Women struggling to make their way in a man's world are the heroines of several recent historical novels. In A Man of Genius, the debut novel by the academic and literary biographer Janet Todd (Bitter Lemon £16.99 / ST Bookshop price £15.29 /ebook), the central character, Ann, maintains a precarious independence in Regency England by writing gothic romances. When she meets Robert James, a self-proclaimed genius, she is initially seduced by his charisma, but a lengthy sojourn in Venice opens her eyes to his many failings. More a petulant windbag than the prodigy he and his taproom disciples believe him to be, Robert is a poor vehicle for Ann's hopes for love and fulfilment. Amid the intrigue of Venice, she has to find her own path to redemption. This is a haunting, sophisticated story about a woman slowly discovering the truth about herself and the elusive, possibly illusive, nature of genius.
http://www.thesundaytimes.co.uk/sto/culture/books/fiction/article1681287.ece
---
Times Literary Supplement
A Gothic-driven imagination
GERRI KIMBER
Janet Todd
A MAN OF GENIUS
347pp. Bitter Lemon Press. £16.99
978 1 908524 59 1
Published: 27 April 2016
Merle Oberon and Laurence Olivier in Wuthering Heights, 1939
Janet Todd's studies of writers such as Jane Austen and Mary Wollstonecraft, coupled with her lifelong passion for less well-known female authors, imbue A Man of Genius with a complete sense of historical verisimilitude. It is easy to forget that this novel is published in 2016, rather than two centuries ago. The reader, however, does not need the same background knowledge as Todd to enjoy each and every gloomy, damp, effluent-spattered page.
---
New Release Review: A Man of Genius
What happens when an eminent scholar and biographer turns her hand to fiction? In the case of Janet Todd's A Man of Genius, we get a highly distinctive, engrossing tale of mystery and madness, centering on a woman writer of one of those "horrid books" that were so popular around Jane Austen's time. In Todd's novel, Ann St. Clair has no respect for her own writing, seeing it only as a profitable and not too unpleasant way to make a living. She's also glad to be independent of her uncaring, distant mother, who is entirely wrapped up in the memory of her dead husband.
The gothic elements of Ann's fiction start to intrude into her own life, though, when she tumbles into a bizarre relationship with a male writer whose friends think him a genius-in-waiting, based on his one fragmentary work. Haunted by the bitter ghosts of her childhood, tying herself to an increasingly unstable man who neither needs nor wants her, Ann trails him across the post-Napoleonic landscape of Europe to a strange, shadowy existence in the underworld of Venice. The conclusion is shattering, surprising, and for me, unforgettable.
---
The Lady
8 April 2016
A MAN OF GENIUS by Janet Todd (Bitter Lemon Press, £16.99; offer price, £14.99)
Todd's academic expertise on women writers and the Romantic period serves her well in this gripping, original historical novel with abundant thrills, spills and revelations.
Ann (perhaps a nod to Ann Radcliffe), the independent-minded protagonist, is a writer of successful, melodramatic, populist Gothic novels featuring innocent women pursued by manipulative villains. She falls head over heels into an obsessive passion for narcissistic, Romantic idealist and poet Robert James (a cross between Shelley and Lord Byron). His self-acknowledged genius conceals the darkness of madness and violence, as she discovers in Venice. Forced to flee or be consumed by this destructive relationship, she makes major discoveries about her psychological and social identity, like the typical heroine of her own and others' Gothic novels.
A powerful sense of atmosphere is conjured up through Todd's detailed descriptions, whether the setting is 1819 Regency London or Venice, while the vivid depiction of everyday life's ephemera, the racy dialogue and elaborate mannerisms, all sound and feel authentic.
Steve Barfield
---
Tribune
Venetian mystery of a woman's past
Published: April 29, 2016 Last modified: April 19, 2016
A MAN OF GENIUS
by Janet Todd
Bitter Lemon Press
£16.99
The dark side of Venice has always ­attracted authors, both Italian and international, contrasting the city's ­decadence and glory with the hidden underbelly of much of its native population. Locating much of her 19th century story there, Janet Todd captures both its beauty and desperation as her protagonist, Ann St Clair, navigates her way as an ­unwary traveller.
Without an excess of description, from La Giudecca to a palazzo, Todd transports the reader so effectively that we can feel the chill November wind coming off the canals or suffer the unforgiving heat of the summer when those who can afford to escape to cooler climes. Her Venice – a city of more darkness than light – lingers in the mind.
North & South Magazine (New Zealand)
Ann St Clair is a novelist living in Regency England. She writes "Gothic pap" and is a bit of a restless soul. One night, she meets another writer, Robert James, at a dinner party and everything changes. He's an oddball, but highly amusing and a genius – according to him. She's hooked. They leave together for Venice and things start going sideways."Always," writes Welsh-born Janet Todd in her debut novel, "he was one hop and a skip from outrage, but early on Ann thought she knew his dangers. The quicksand would appear before her and she should and could jump aside. So she believed." Wrong! Ghastly Madness. A mysterious stranger. Ann is living her own Gothic horror story. Smelling salts essential.
Judith Baragwanath
Library Journal (May 26, 2016)
Todd, Janet. A Man of Genius. Bitter Lemon. Apr. 2016. 352p. ISBN 9781908524591. $24.95; ebk. ISBN 9781908524607.
[DEBUT] When Ann St. Clair, a writer of gothic novels, first meets Robert James at a literary gathering, she, like all his Grub Street friends, is awed by his brilliance. Her admiration deepens into something much more powerful and intimate, but as the couple flee to post-Napoleonic Europe in search of freedom of expression and inspiration, Robert's brilliance deteriorates into mania and paranoia. Like her heroines, Ann finds herself trapped in a hopelessly dark and complex web of dependence and fear that though it is of her own making is no less deadly. Making her fiction debut, noted British literary scholar Todd has crafted a psychologically haunting and disturbing tale as full of mystery, exotic foreign places, and questions of parentage as any penned by her protagonist, whose journey back to understanding and shaky self-reliance (after a fortuitous rescue by a mysterious stranger) is almost antigothic in its conclusion.
Verdict Devotees of Ann Radcliffe (The Mysteries of Udolpho) and other authors of the gothic literary tradition will enjoy this atmospheric novel.—Cynthia Johnson, formerly with Cary Memorial Lib., Lexington, MA
Foreword Reviews
Reviewed by Stephanie Bucklin

Writing can be an act of creation—or destruction. In Janet Todd's A Man of Genius, Ann St. Clair is a successful nineteenth century novelist of cheap gothic novels whose life is transformed when she meets the bold, enigmatic Robert James. What starts as a love affair turns into a tumultuous relationship of madness and obsession, and as Ann leaves London to follow Robert to Venice, she discovers more shocking secrets that transform her life into one of the scandalous stories she used to only write about.
Collected Miscellany
A Man of Genius by Janet Todd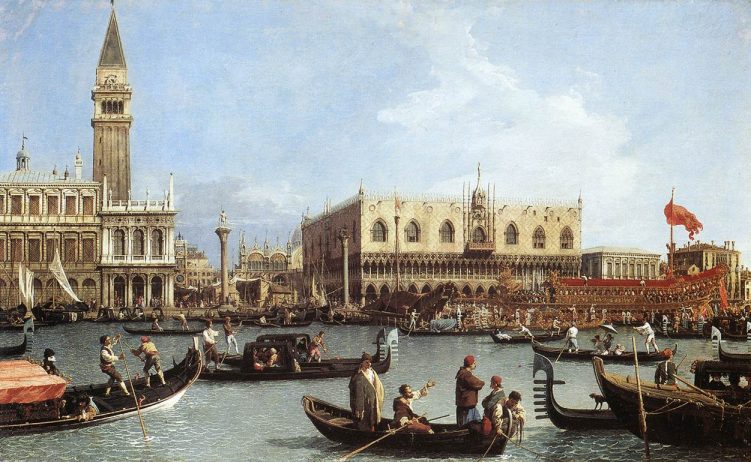 Historical Novel Society
Drawn to Fiction: Janet Todd's A Man of Genius
by Lucinda Byatt
What do you think? Leave a comment
Janet Todd is a distinguished academic and literary historian.1 Now retired, she lives for part of the year in Venice. What, I wondered, had prompted her to embark on a new journey by writing her first novel? Surprisingly, Todd admits that she has always been drawn to fiction.
When I was a student in the '60s a tutor told me to go and be a novelist when I half-heartedly suggested I should apply to become a solicitor. I became an academic in the US for financial reasons and because the American feminist movement inspired me to do excavating work on early women writers. I think my biographies have had a tendency towards fiction and I've certainly had to rein in speculation! As soon as I escaped from full-time work, I've turned to the form I've always loved best.
 4 stars
This story starts in 1816 in London and ends in Venice. Ann is a successful gothic novelist and one of a few women that are starting to break ground in this area. Ann meets another writer, Robert. At first she is fascinated with him but ends up finding herself obsessing about him and his genius. Robert starts out interesting but the longer Ann is with him and his selfish, violent behaviors she starts seeing his true personality. But although she sees the truth she also cannot find it in herself to leave.
This is an amazing story. You can tell that Janet Todd has a lot of knowledge about the 18th century and London and Venice. I found myself instantly falling into this story. Ann is such a strong, independent woman yet finds herself with such an unstable partner. All I could do was sit back and pray that she could survive this relationship.
It's a topic that you see often but it is executed perfectly in this story. The rich environment just makes this book even better. If you like historical and gothic stories you need to get this book. I admit that I am not usually a historical reader but I'm very glad that I received this book.
South China Morning Post
A Man of Genius
by Janet Todd (read by Miriam Margolyes)
Craftsman Audio Books
4/5 stars
After a distinguished career researching everyone from Mary Shelley to Jane Austen, Janet Todd has tried her hand at that most tried-and-tested fictional genre: the Gothic. Her premise, which has kicked off movies as different as Romancing the Stone and Misery, is that an author, in this case Ann St Clair, becomes ensnared in a story worthy of her imagination. St Clair made her slightly invented-sounding name by writing cheap, popular penny dreadfuls whose success rescued her from a life of poverty: "Annabelle looked at the corpse. Hands and head separate." Ugh. St Clair's life, both literary and everyday, becomes entwined with that of Robert James, the sort of tortured genius that seemingly darkened every available craggy mountain circa 1819. Relocating to a vividly described Venice, the couple fall in love, only to land somewhere dark, violent and distinctly unromantic. As St Clair finds herself in over her head, she realises the image of the male genius (see Byron and Shelley) is not all it is cracked up to be. Esteemed British actress Miriam Margolyes clearly relishes the chance to read St Clair's yeasted-up prose ("I will cross out the fluid and rotting meat," she notes wryly). Margolyes can do James' pompous, effete acolytes, and the ferocious desperation of James himself. An entertaining, thought-provoking historical novel beautifully read.